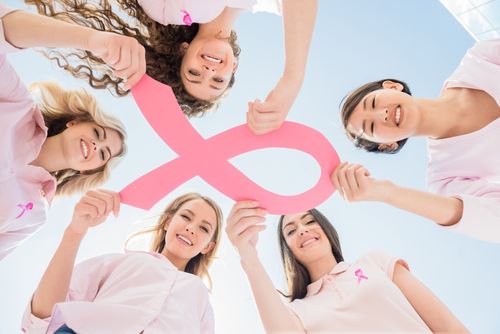 In an effort to provide local and convenient service for women, we opened a section of our pharmacy in 2005 entitled "The Pink Wardrobe". This area of the pharmacy is devoted to the needs of women who have survived or are fighting breast cancer and their supporters. Our certified fitter provides a private environment for women who have undergone lumpectomies, reconstructive surgeries, and mastectomies.
Featuring a private, comfortable fitting area with one-on-one service.
We bill Medicare and Private insurance.
Our specially trained fitter is ready to work with you personally. Contact Us and speak with Sue to set up your appointment.
Wide Selection of Products and Special Order Items Available
Amoena®, Nearly Me®, American Breast Care®, and Airway® Products
Breast Prosthesis Forms and Bras
Post-surgical Camisoles and Leisure Forms
Balance and Shaper Forms for Lumpectomy Surgeries
Scarves, Hats, and Turbans
Swimsuits
Lymphedema Sleeves
Breast Cancer Awareness Themed Gifts
Did You Know...?
How often can I get a new breast form?
Medicare and most private insurances will pay for: One NEW post-mastectomy breast form every TWO years and One NEW post-lumpectomy or post-reconstructive surgery shaper form every TWO years
How many bras can I get each year?
Up to three or four post-breast surgery bras per YEAR